As I write this year's last post for Indie Shorts Mag, I can't help but be elated for the wonderful team I have. Their achievement deserves notice. But, that's not why I write this. I'll save that one for later (maybe the first post of 2021? ?).
For now, I am really excited to announce the winners of our annual event – Short of the Year Awards.
Best Documentary: Unfinished Lives – Yucong Chen
Best Music: Under The Flag – Yinhang Tao
Best Screenplay: Call The Shot
Best Cinematography: His Hands – Darius Shu
Best Editing: Leave Us Here – Lily Judge
Direction: Hope

– Bloom
Best Short Film: Cotton Wool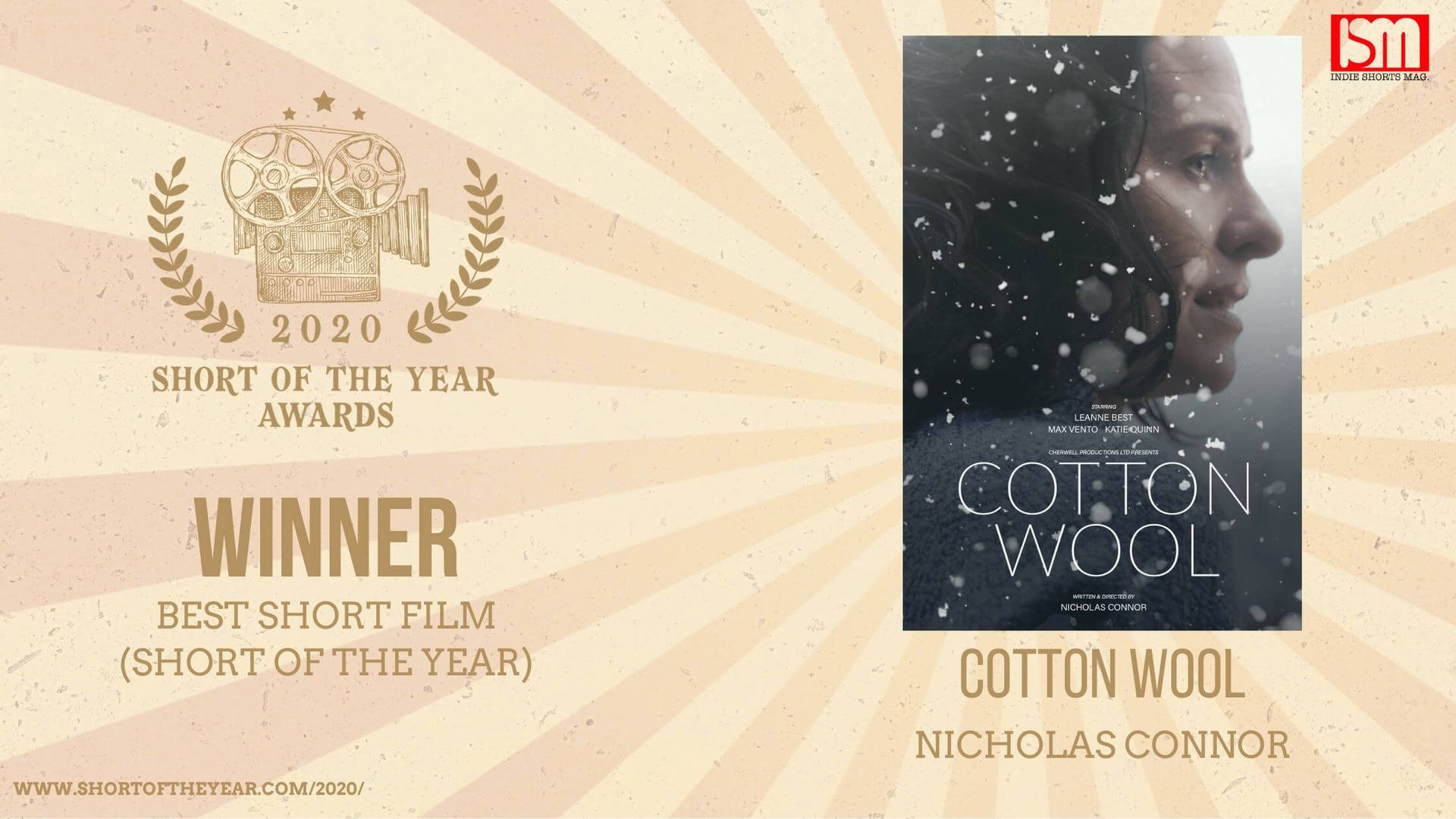 Audience Choice Awards:

The Wine Thief -Thomas Wheeler (1823 votes)
Best Music Video: Unseen Echo : The Cloud Forest – Justin Kleiner (Consolation Prize)
Special Jury Mentions
Secret Child by Yewweng Ho
It Felt Good by William Nicol
I Never Finish Anythi by Aly Bérubé
Your Dog Likes Me More Than You by Christopher A. Hoffman
A Light Once There by Bloom
Congratulations to all the winners!
This was supposed to have been a live event rather than a post. And, it makes me sad that we had to cancel it due to COVID-19 restrictions. (Damn the COVID-19!)
However, just to tempt fate, I wish to announce beforehand that we intend to hold Short of the Year Awards 2021 on a much larger scale and involve more publications. The plans are already underway and details shall soon follow.
There, I have put it out!
To keep yourself abreast with the happenings at Indie Shorts Mag, please follow us on Facebook, Twitter & Instagram.
And, on behalf of my very hardworking team, I send you very good wishes for a cheerful 2021!
---
Originally Published on Indie Shorts Mag on 31st December 2020.